Lockdown inspiration
So this is all very strange isn't it.  Trying to get motivated and stay motivated is my main daily task. 
I have found that the busier I stay then the less I dwell on everything and the less depressed I get.  The less I think about my family and friends and when/if I might see them again.  It's such a worry and unfortunately out of our hands.  All we have to do is stay safe and stay home.  I can do that.  Thank goodness for video calls though. It really does make a differece to be able to see people and not just talk to them.
Getting up and showered, dressed and having breakfast is important .  I normally try and plan what i'm going to do before the day starts. Ideally the day before. Sometimes that works, sometimes it doesn't.
I'll spend the morning prepping fabrics ready for starting the embroidery in the afternoon and also putting any orders together for posting.  Luckily we have a postbox very close to the island. So it's just a short dingy trip over to the mainland and a walk across the road to the box. Unless it's a parcel and then I walk into the village and try and incorporate a small grocery shop in the same journey.
I'll then go back to the boat and start on what ever I have in the pipe line.  At the moment I have had a few swimmer commissions.  This has been really good not only for my business, but also for my mental health.  It is really helping me stay connected with my beloved swimming community.  I really miss meeting up and swimming with swimmers all over the world.  This swimming art seems to be keeping me connected with them all.  I am truly thankful for that. #ShareTheSwimLove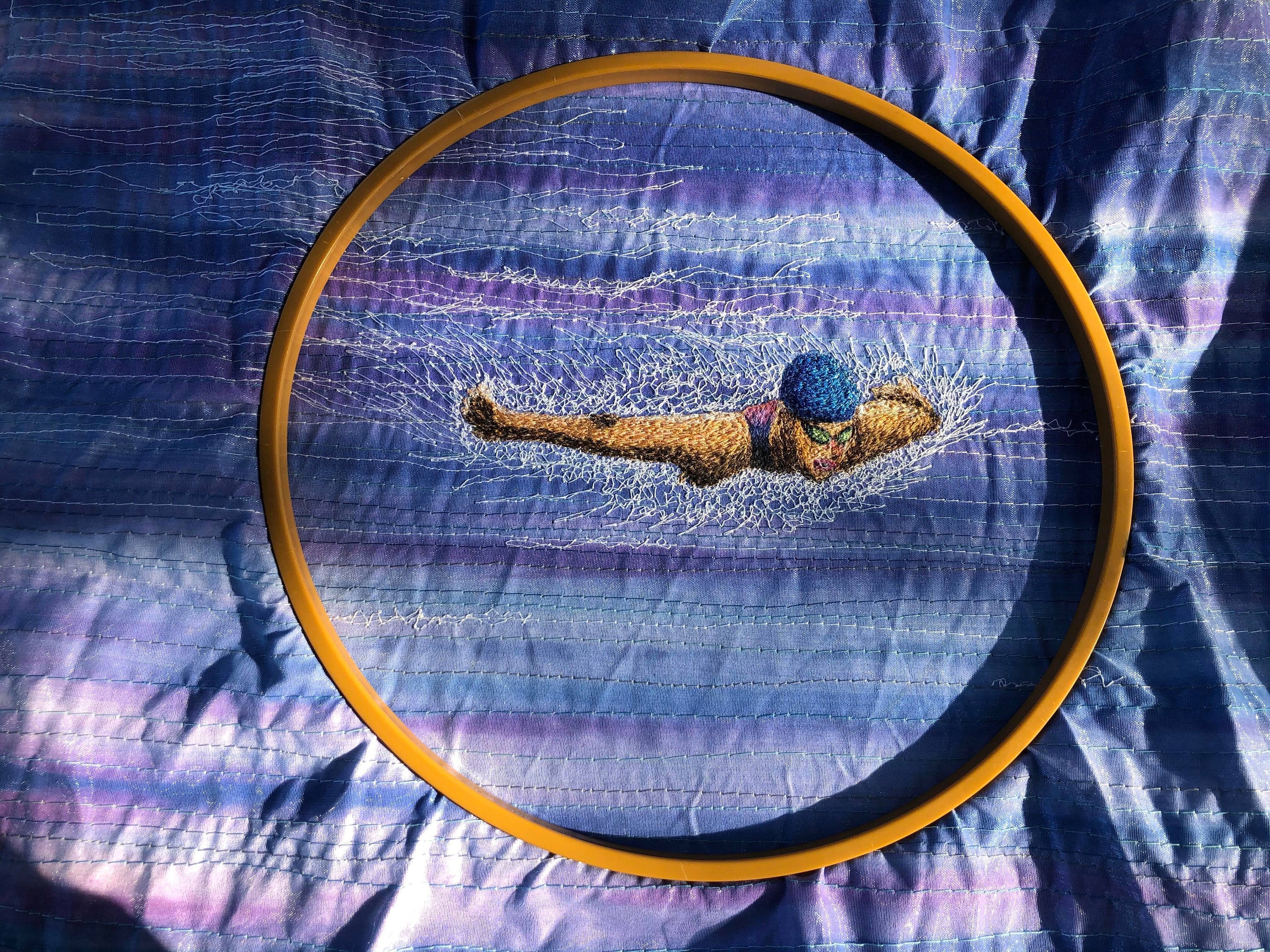 Everyday as well as my work, I always plan to swim at the end of my working day.  It gives me a chance to escape the lockdown life and feel freedom for a short while.  I was trying to walk and swim, but there are just too many other people walking and social distancing was impossible.  Swimming is the best option for me and quite frankly I am safest in the water than anywhere else. It's my safe happy place.  It resets my mind and body for the day.  I honestly think i'd loose my mind without it.
I normally take my GoPro in with me.  It not only times my swim, but also enables me to capture shots of inspiration.  I love to share them afterwards on my social media channels and also use them to inspire my artwork.  It's all about the wildlife, flowers, trees, light, water, bubbles and my favourite thing. Sunsets!!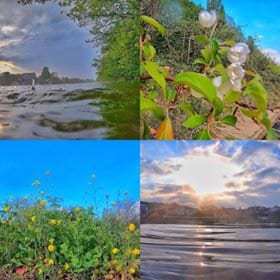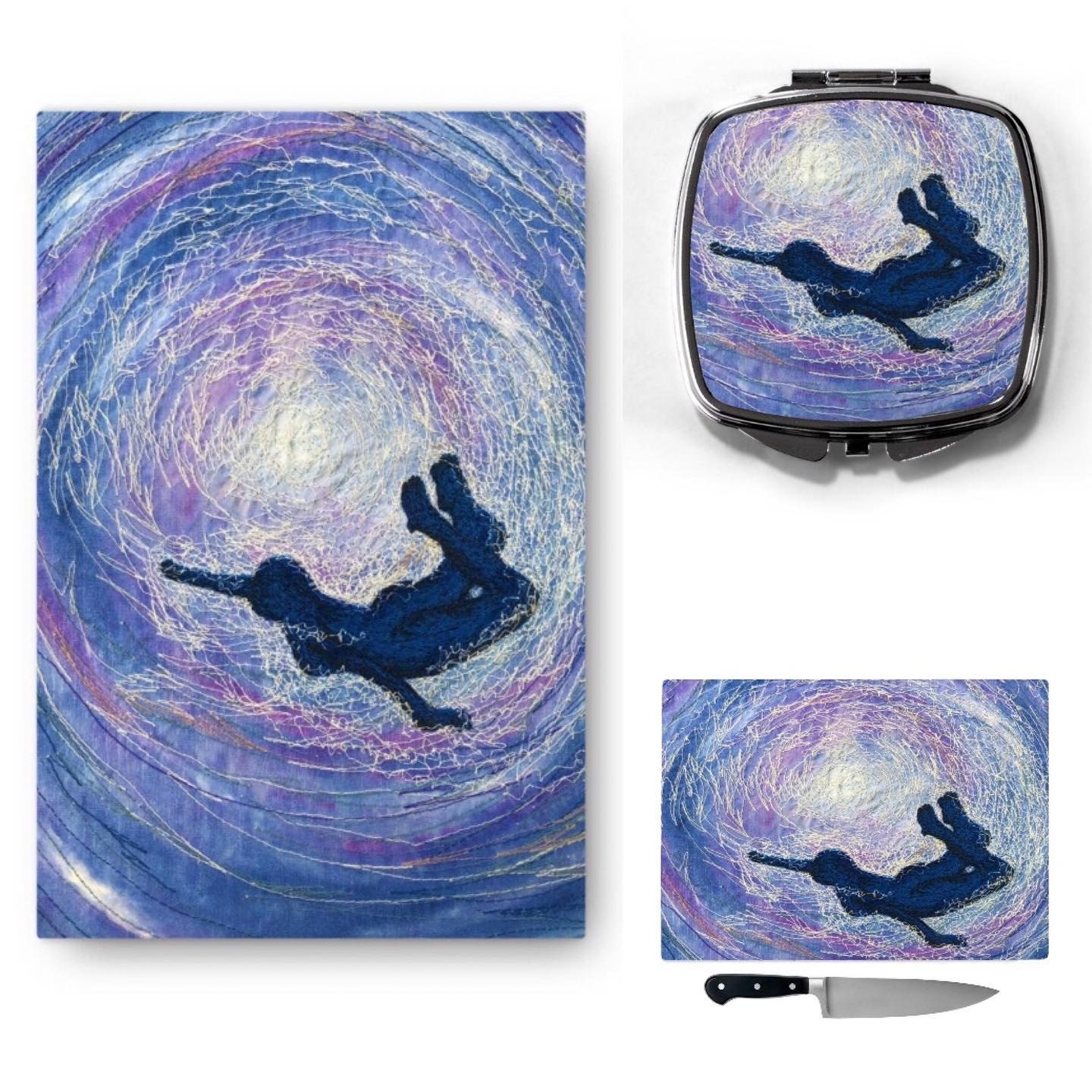 I have so many ideas in my head.  I just need to get motivated to make them.  This lockdown is having a weird effect on me and i'm sure i'm not the only one having these issues. Is it an emotional creative person problem or just a general pandemic lockdown thing??  Do let me know!!
Anyway.  I will carry on doing what i'm doing.  My OH is still working (he's in the MET) so lockdown doesn't really affect him.  Just me.  That's a bit annoying if i'm honest.
So lockdown life here is not bad.  I am very lucky to have the choices I have.  I am very aware that many do not have any outside space and many are putting themselves on the frontline to keep us safe.
My tiny contrubution in art is hopefully cheering a few people up, but I am also hoping to raise some money for the NHS with my swimming.  If you can and would like to donate, please visit my fundrasing page here  https://www.justgiving.com/fundraising/thamesmermaid 
Thank you for reading this and stay safe.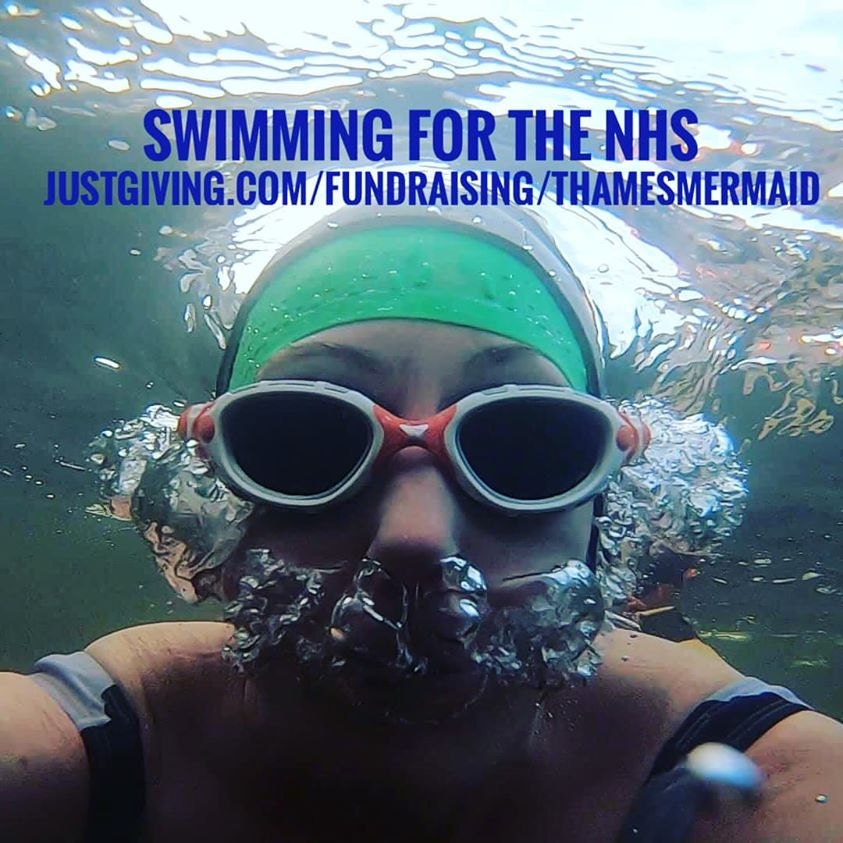 Join the outdoor swimming community  https://www.outdoorswimmingsociety.com/