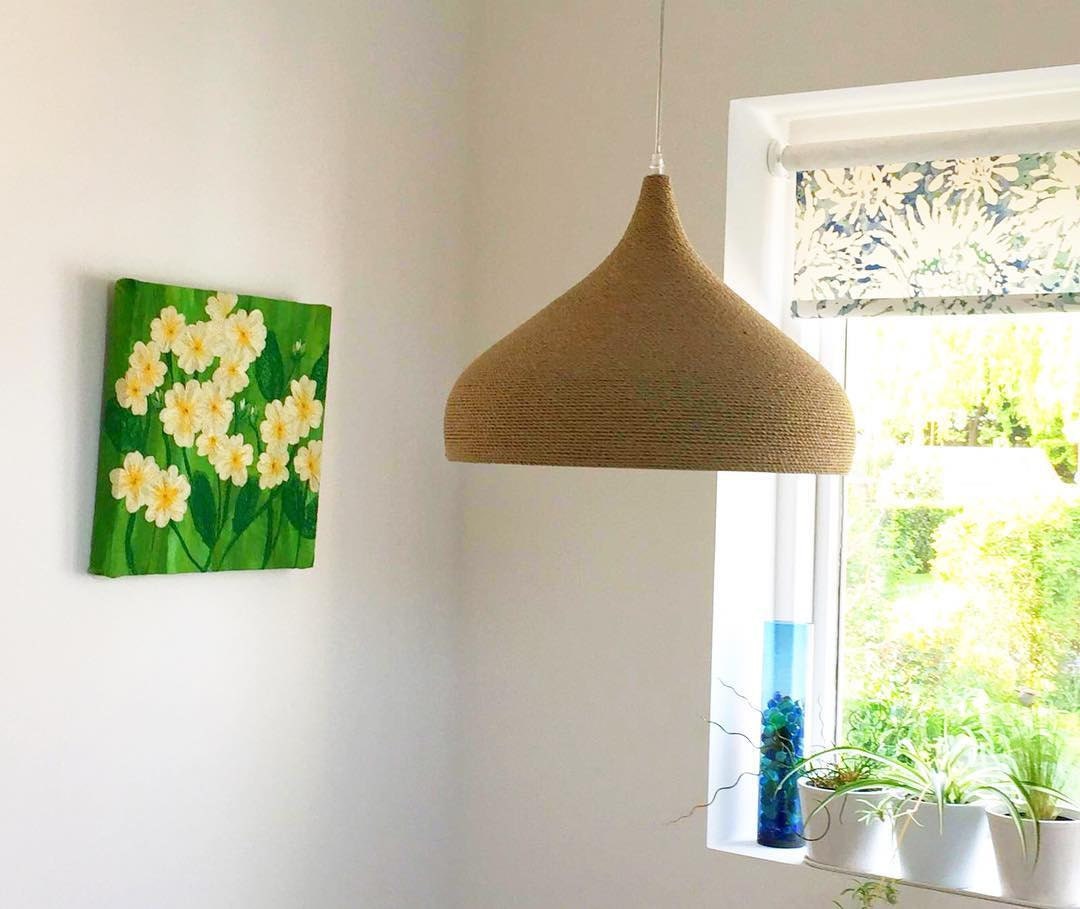 Time to show off one of my latest commissions. This was one close to my heart. Commissioned by my mum for my aunt and uncle. An embroidery wall hanging of primroses. It was a little out of my comfort zone, but I was up for the challenge. 
I wanted to make something different and that would show the delicate flowers off to their full potential whilst also creating a piece that would have the positive and uplifting effect when being looked at and be bold. I decided to make the flowers bigger than real life so that the piece would seem more bold and in keeping with my style. I studied photos and observed the flowers so that I could make them look realistic. I wanted it to be just right. As I do with all my artwork.
I always keep my clients up to date with my progress. This not only makes them more part of the process, but also makes sure that we are 'on the same page'. Luckily most of the time people are very understanding and know my style and therefore trust me to create something special just for them. This is the joy of commissioning art work and especially textile art. It is very difficult to recreate and there's nothing quite like the original!
Thankfully my mum, aunt and uncle were very pleased with the finished wall hanging. The significance of it was quite overwhelming when we gave it to them, as it was a ruby wedding anniversary gift . Auntie Ali had primroses in her wedding bouquet. A really lovely and thoughtful gift . 
So thanks mum for letting me do this for you and thank you Aunt Ali for letting me share this photo of it in your home. It's just where I imagined it would go.