One of my targets early on in my small business journey was getting rid of plastic packaging. I was concerned about the impact each sale would have on the environment. I was using recyclable plastic posting bags because they were cheap and easy. Plus like a sheep, I was just doing what everyone else was doing! 
After a small amount of research it became very obvious that many things don't actually get recycled! Just because they say 'recyclable' it doesn't mean that is what will happen. According to the department of environment food and rural affairs only 45.2% of household waste was actually recycled in 2016. Just think how much is ending up in landfill! 
I made a conscious decision to go plastic free at the end of 2017 and put this in to action in 2018. 
The main problem I had was finding a cost effective alternative. Yes the plastic free option is more expensive, but I feel better about my environmental impact.   
Some of the products I sell are relatively fragile. Thankfully my top selling items fit into a royal mail large letter size, so all I needed to do was find some packaging for that size.    
I am quite good at sourcing new products and have spent many hours doing this so I can get the best option for me.  The large letter boxes come flat pack and take up less space because of this.    
Available from Brown Economy PIP Large Letter Boxes (globepackaging.co.uk)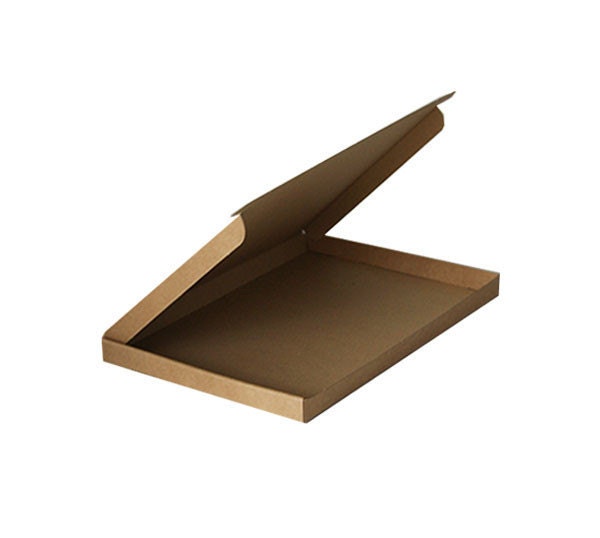 Bubble wrap and other plastic based cushioning is one of my plastic waste bug bears. I have noticed that a lot of the big online companies having started using paper cushioning when they can which is great.  
I have come up with a cost effective way of creating cushioning using the brown paper wrap that I already use to wrap my products.
Here's a quick video of how I do it. 
Paper tape is an essential part of my packaging.  It is plastic free and can go straight into the recycling with the rest of the packaging, it is also biodegradable.  Usual plastic tapes are not recyclable, so should be removed from boxes before you bin them.   This is something that a lot of people don't even think about. All that plastic tape that gets put on packing has to go somewhere.  More waste for landfill!    
I buy mine from this seller  Brown Kraft Paper Tape Recycled Strong Tape Eco Friendly Biodegradable 2 Sizes | eBay 
We all see so much plastic waste all around us in nature every day.  They eat some of it and take away for nest building. I imagine it's great for their nests, but it's a killer for them when they eat it.   Please do your bit and put your rubbish in a bin or take it home if the bins are full. You buy it, it's your responsibility to dispose of it responsibly.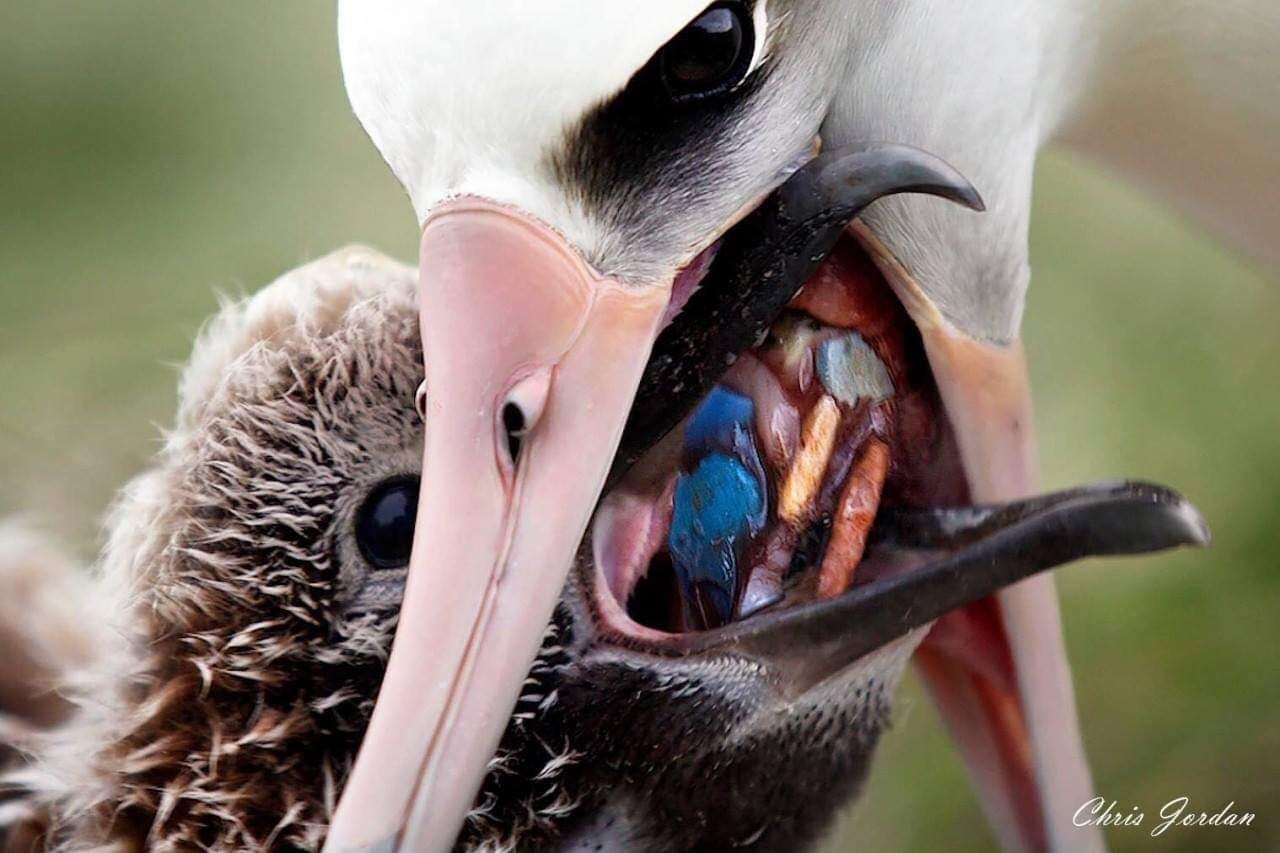 Back to the tape. So yes paper tape is the way forward. Some of the ones available don't actually stick very well, so make sure you get a good brand. And that it can actually be recycled and biodegradeable.  
If your product is fragile, then just write the words on the tape or box!! Simple.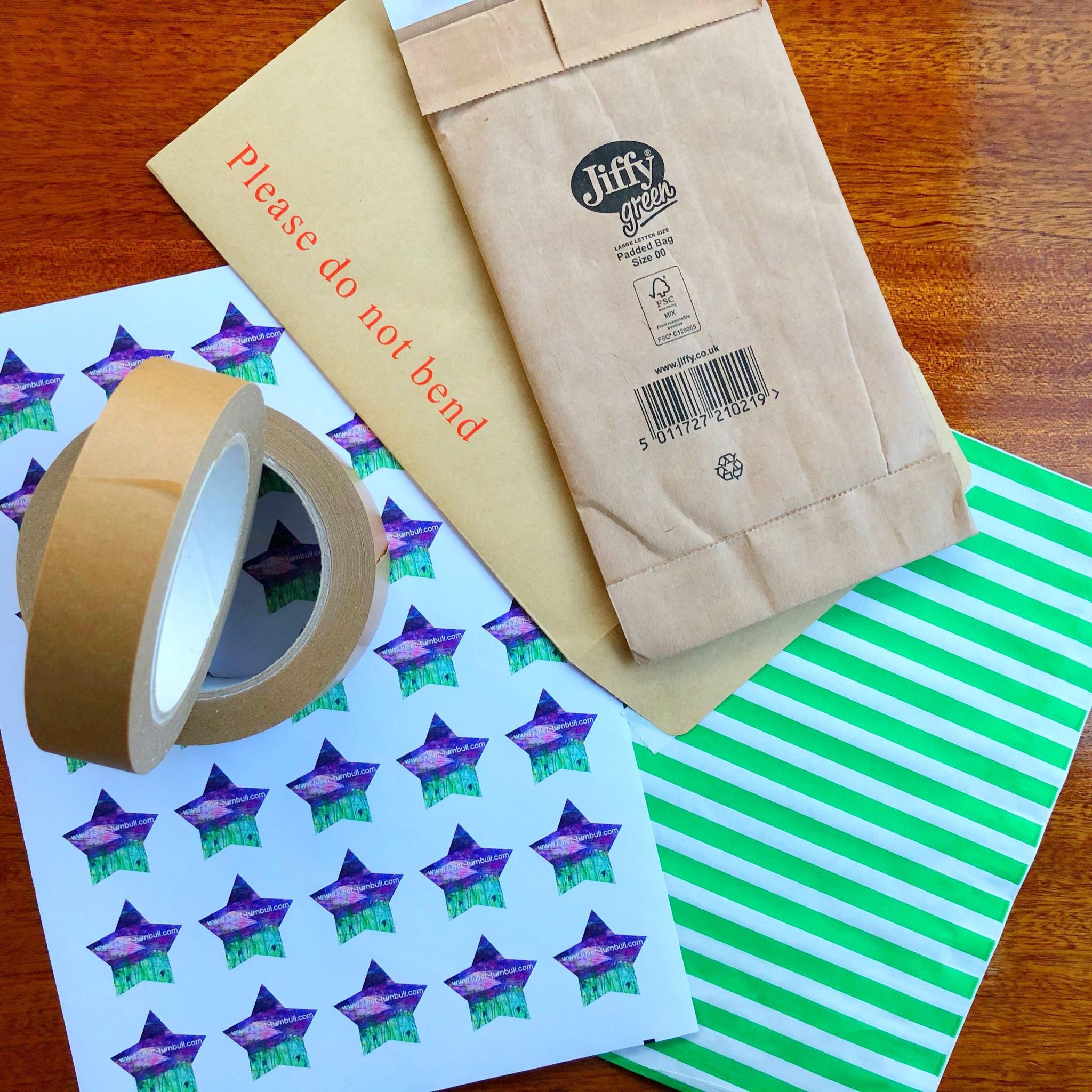 Finally it's the envelopes.  I use Jiffy green eco friendly bags instead of plastic bubble wrap bags.
Available here in many different sizes  Jiffy Green Jiffy Bags | Compostable Padded Envelopes (priorydirect.co.uk) 
Home compostable mailer bags. I asked the manufactuer and they said they will break down in a home compost.  Alot of compostable products need to be processed in a industrial composter. Not ideal really!
 Compostable Mailing Bags :: Packaging Chimp 
So I think that's it. I've probably forgotten something. If you have any questions, please get in touch. I would love it if I could get other people to go plastic free packaging! If you do, let me know via email or social media. All available through my website www.juliet-turnbull.com