So if you follow me on social media you will have seen that I have just returned from another fabulous trip to Transylvania in Romania.  My parents have a food company there (Pivnita bunicii) and every so often I get to visit them to help out and we normally have time for some extra adventures!
At the beginning of this visit the business completed the purchase of  a new property.  It's an old Saxon house and is quite run down. Mum and I spent most of the week going through the things that had been left there by the previous owners who left in 1991.  We found alot of handmade traditional Saxon clothing and fabrics that had been woven on the property.  We found looms, spinning wheels, even fibres that were hanging waiting to be woven.  Quite a treasure trove of finds.  We also found letters, documents, coins and even a set of false teeth!  It was quite sad that they didn't want to keep any of these things for themselves though.  
The walls were covered in hand printed stencil patterns and the rooms filled with some beautiful and locally crafted furniture.  Some of the items that we decided not to keep were donated to some local families who really needed them.  They really  appreciated  the gesture and I imagine are sleeping much better now!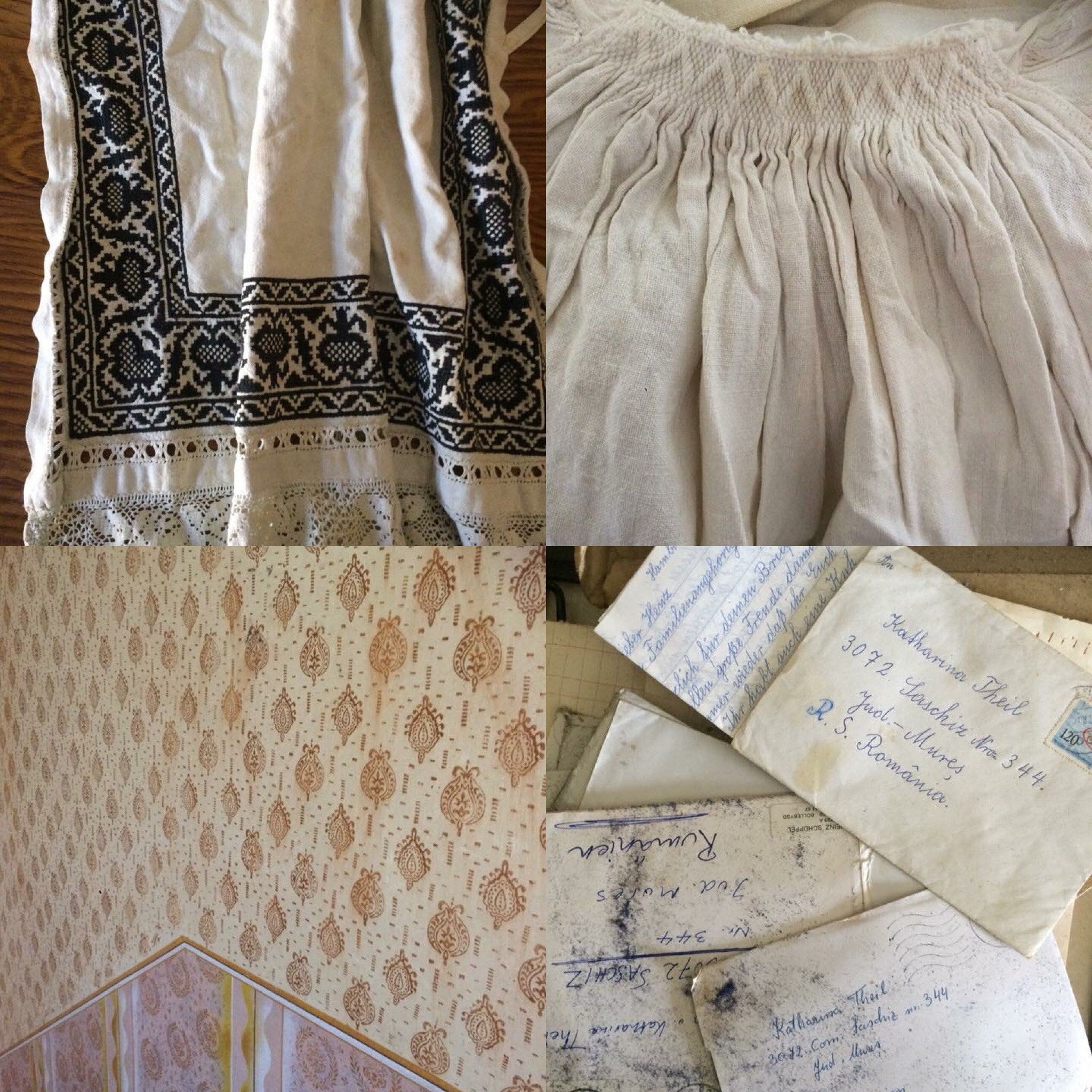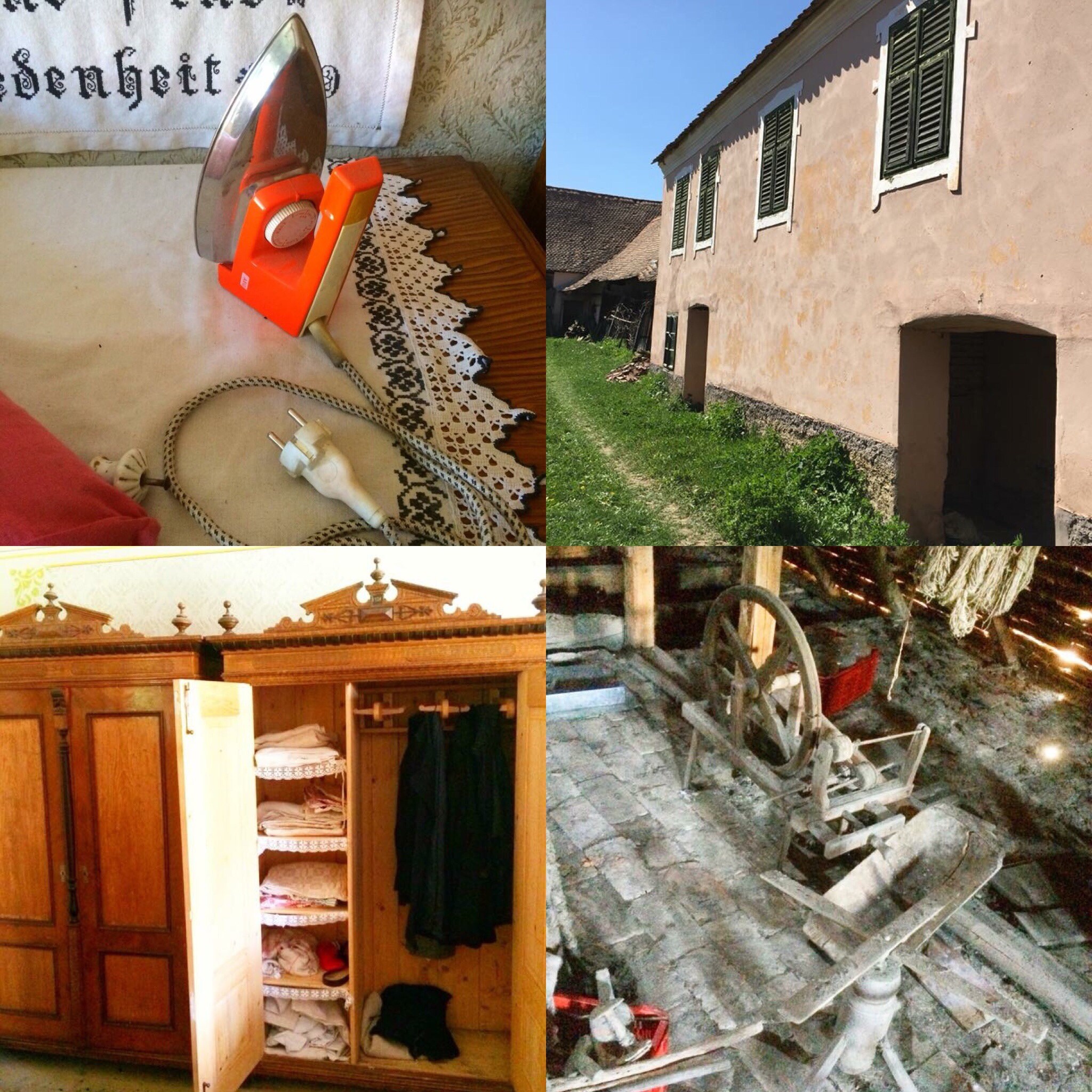 I found the experience really interesting. I learned a lot about Saxon life.
This coat was also found. It is what the women would wear to church for a funeral we believe.  Here's a photo of my dad modelling it.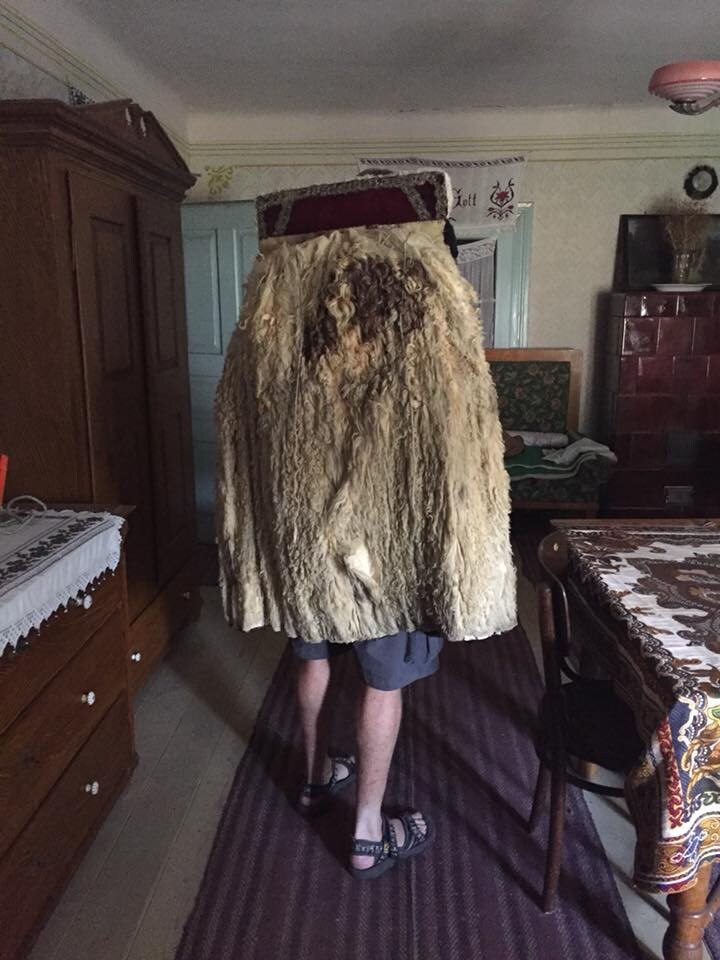 Here's a photo in a book of the ladies wearing them.  It is quite possible that this is the only one left.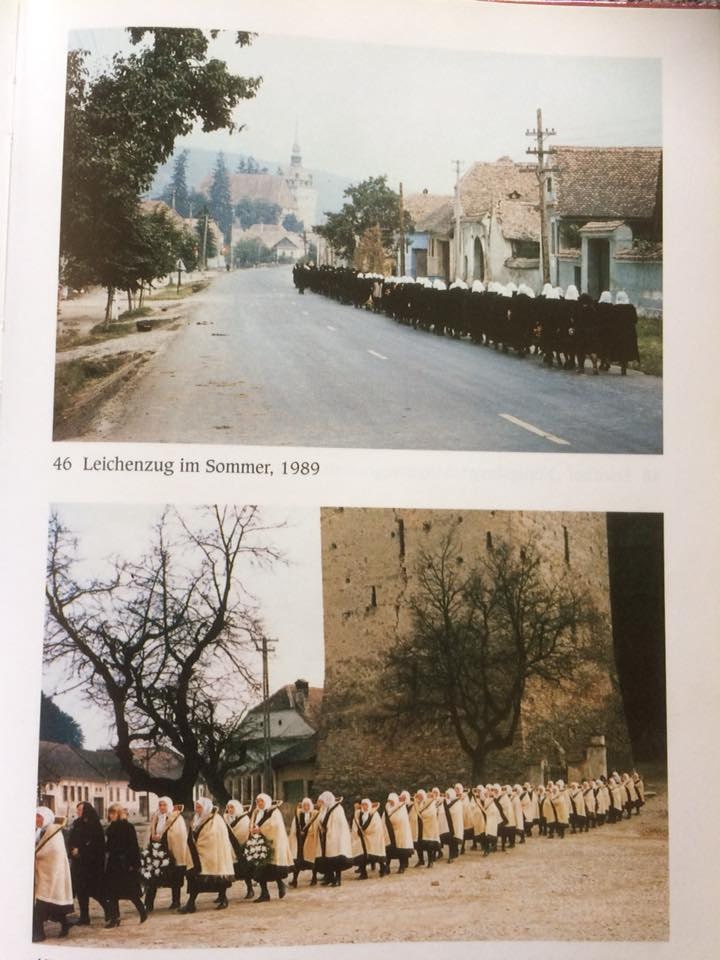 There's alot of work still to be done on the house and land.  There is no water or electricity, so that is the first priority I think.  I am looking forward to seeing the progress on my next visit.
Mum, Dad, myself and some other staff spent alot of time sorting out the house during the week and so during our down time my parents and I would either go for walks, visit friends and most evenings we would take a drive up onto the hills behind the village and watch the sun go down.  The land is rich in wildflowers and animals.  It is a UNESCO world heritage site.  We saw wild boar, deer and lots of butterflies, stag beetles and pheasant.  Last year when I visited we saw brown bears .  We didn't see any this year and concluded that it was because there were no sunflowers for them to eat.  Instead they stayed in the forest and ate the wild fruits.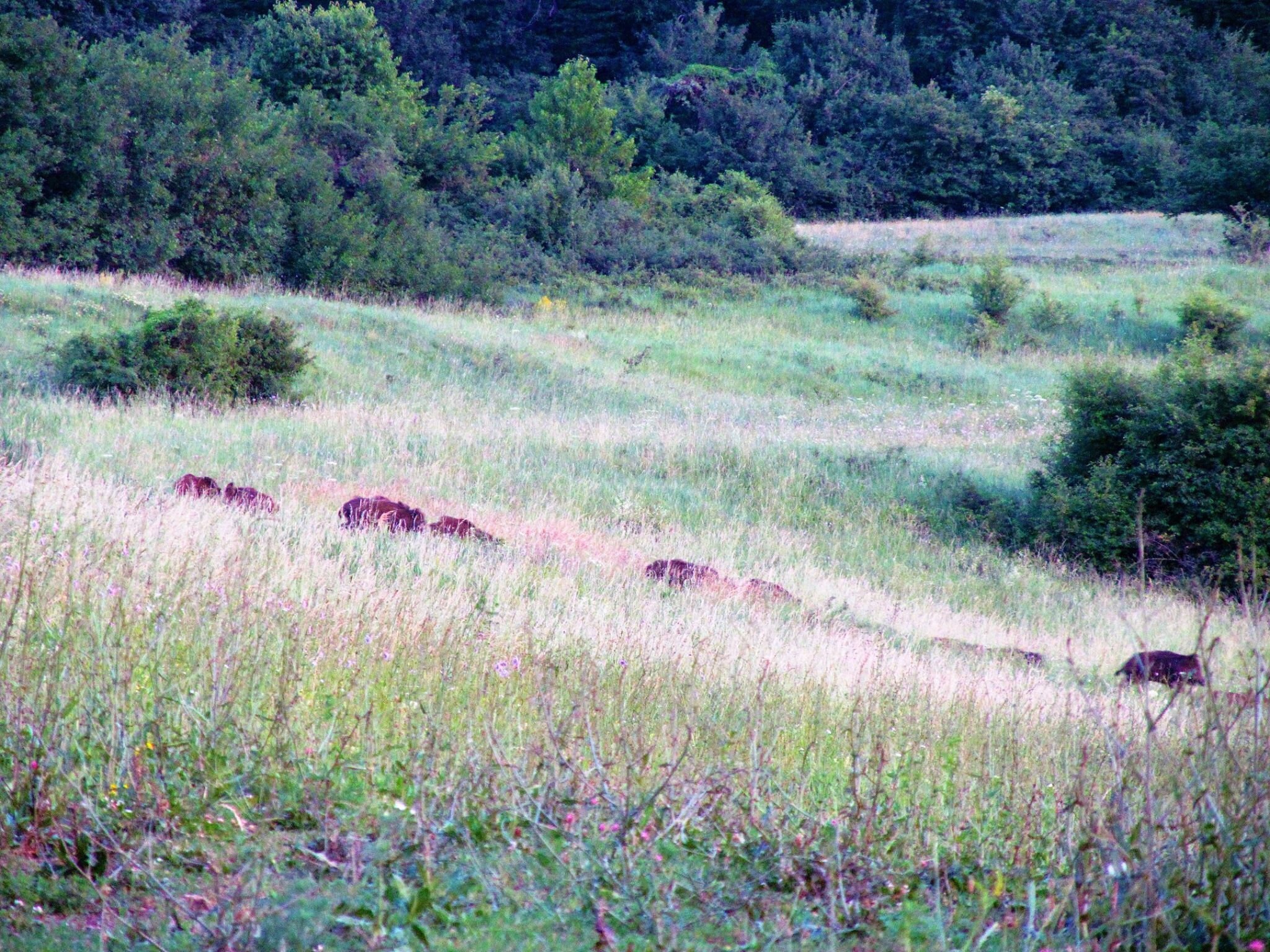 Wild Boar family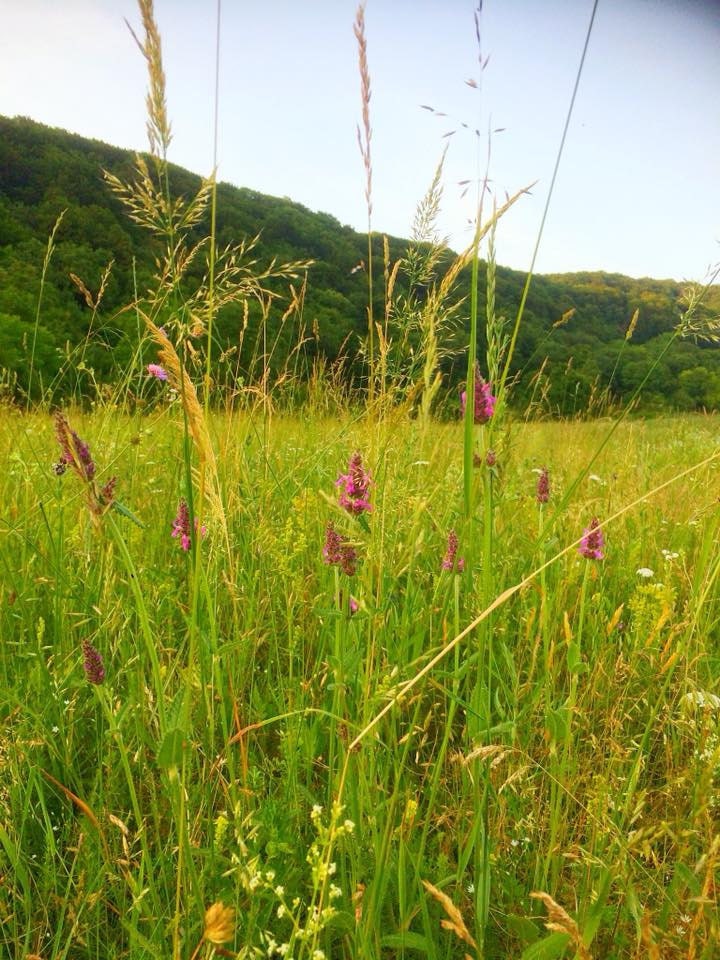 Dad and I went for a 4 mile walk through the forest and wildflower meadows one day and saw many bear prints.  It was quite intence going through the forest because it was quite likely that the bears were in there.  I heard a noise and one point, grabbed dad and was shaking in my walking boots.  Turned out it was only a deer!!  I'm quite glad about that!!   
We tried not to be quiet so we wouldn't surprise them if they were around!!   
The forest is ancient and full of life. The puddles full of yellow belly toads and the air filled with a huge range of butterflies and other insects.  It was quite magical.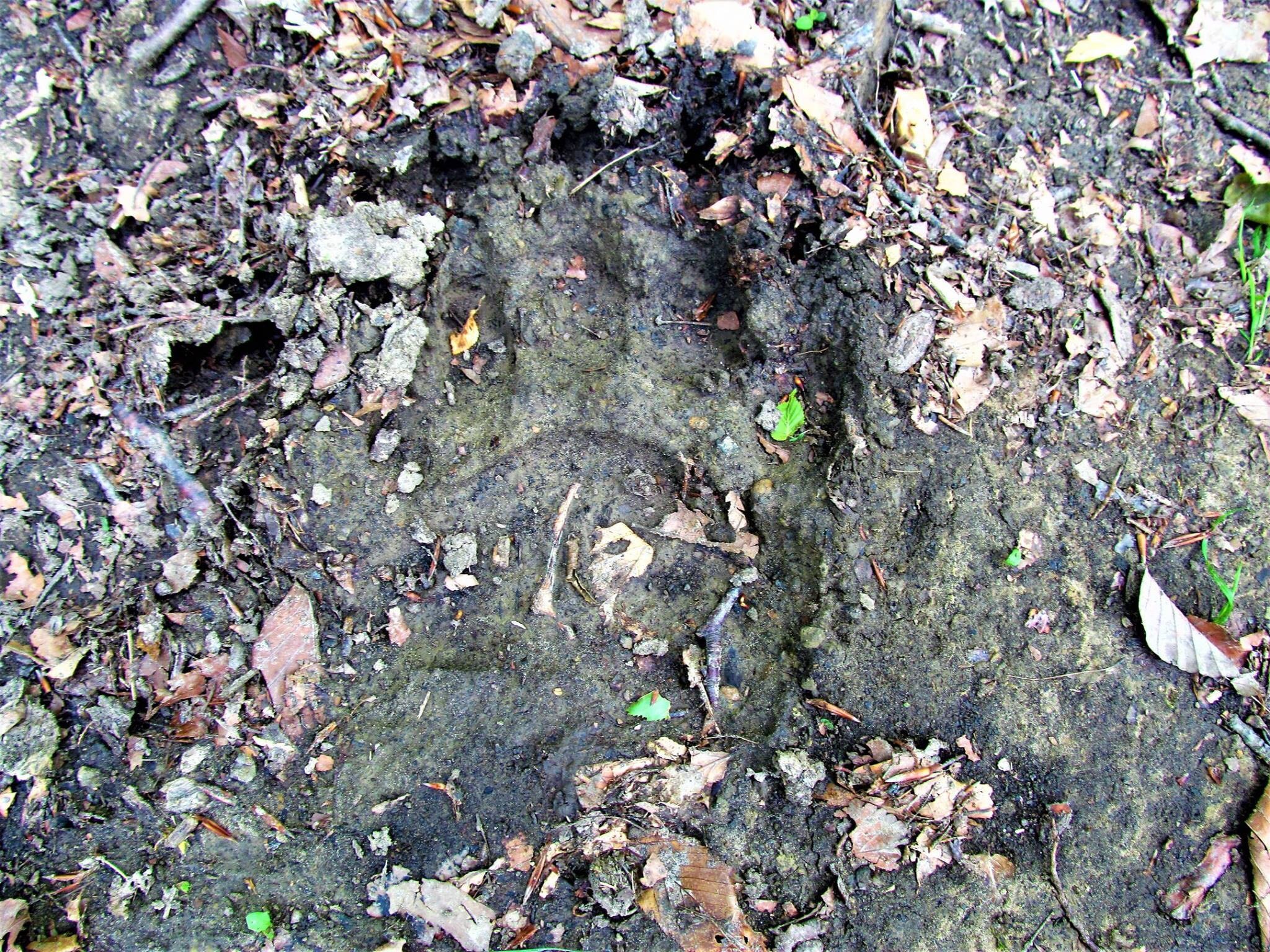 Bear Print
As we came out of the forest we saw our destination (Archita)  in the distance across the wildflower meadows and beyond the shepherds hut.  This meant we had to try and avoid going too close to the herd and the sheep dogs.  The dogs are VERY protective and guard the sheep from the Bears!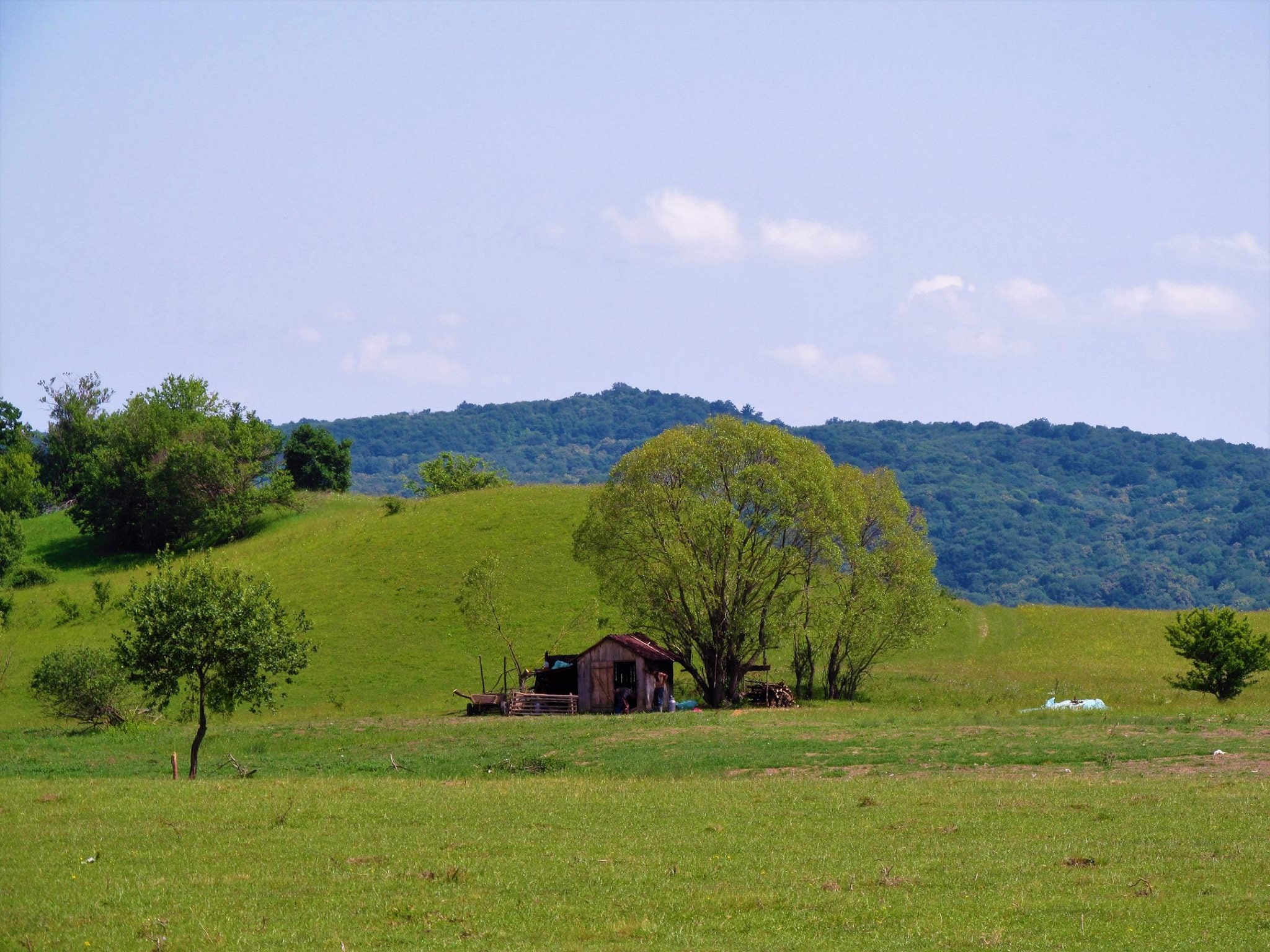 Shepherds hut
It was such a fantastic walk and I suprised myself with how easy I found it.  All my open water swimming must be paying off (even if it doesn't look like it - middle age spread :-().  
Walking through the wildflower meadows was amazing.  You may be aware that I am quite obsessed with wildflowers and grass!  They are my favourite thing to recreate in embroidery.
I can now see why HRH Prince Charles visits the area.  He loves to walk through the meadows.  It really is a great way to escape every day life.  Infact, just being in Transylvania is.  It's like stepping back in time.  Horse and carts are still used as a popular form of transport.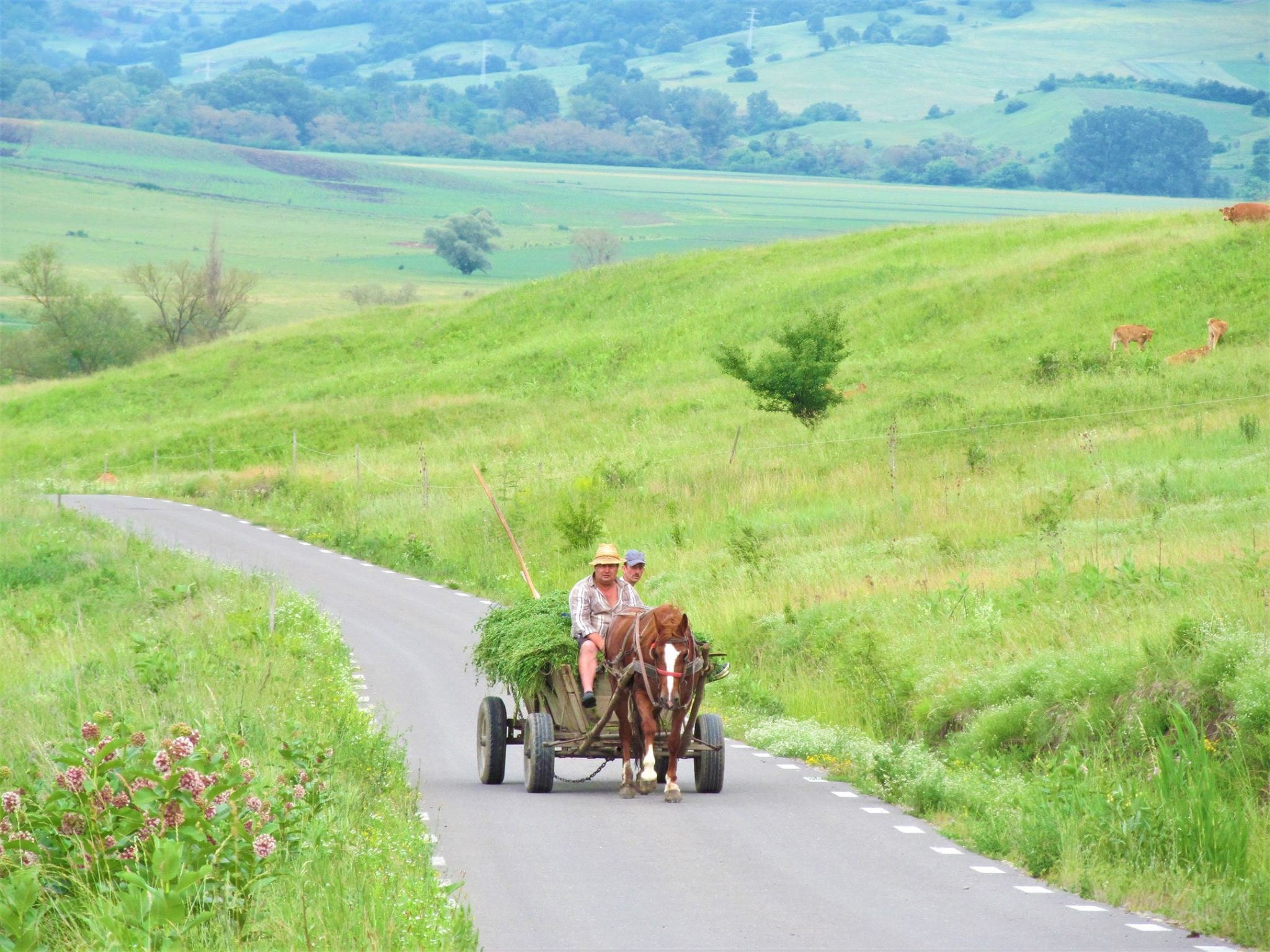 On my trip we also walked up to Sachiz Citadel on the hill. It was a baking hot day and I saw about nine different species of butterfly.  Quite amazing really.  It was a steep climb up a narrow pathway, but the views from the top made it well worth it.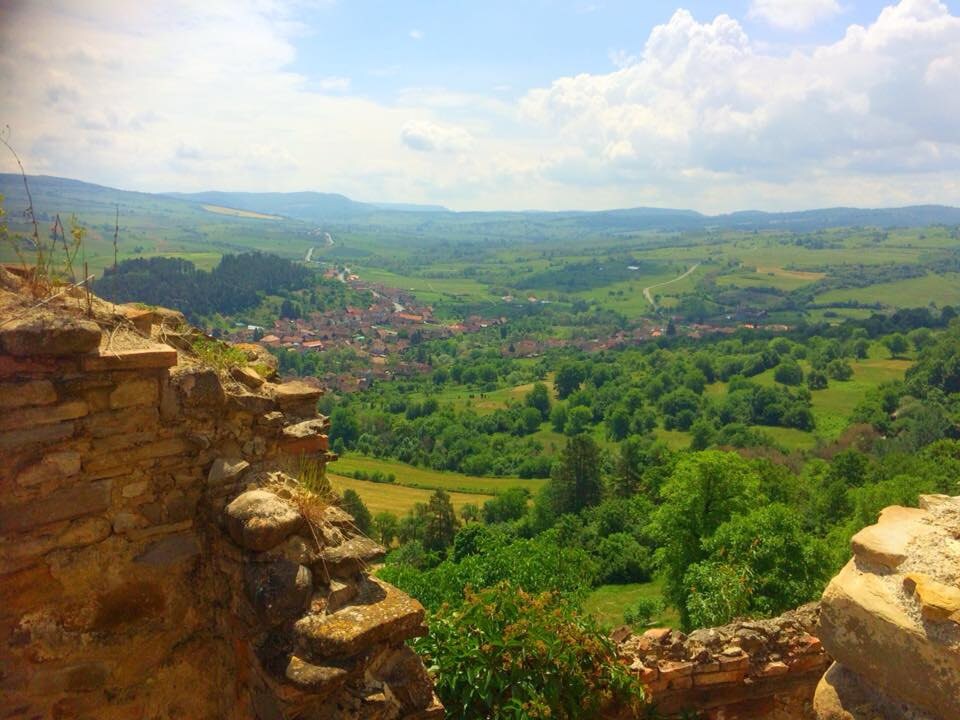 We walked down a different way and through some woodland.  There was an ancient path carved into the hillside by carts.  Quite breathtaking really.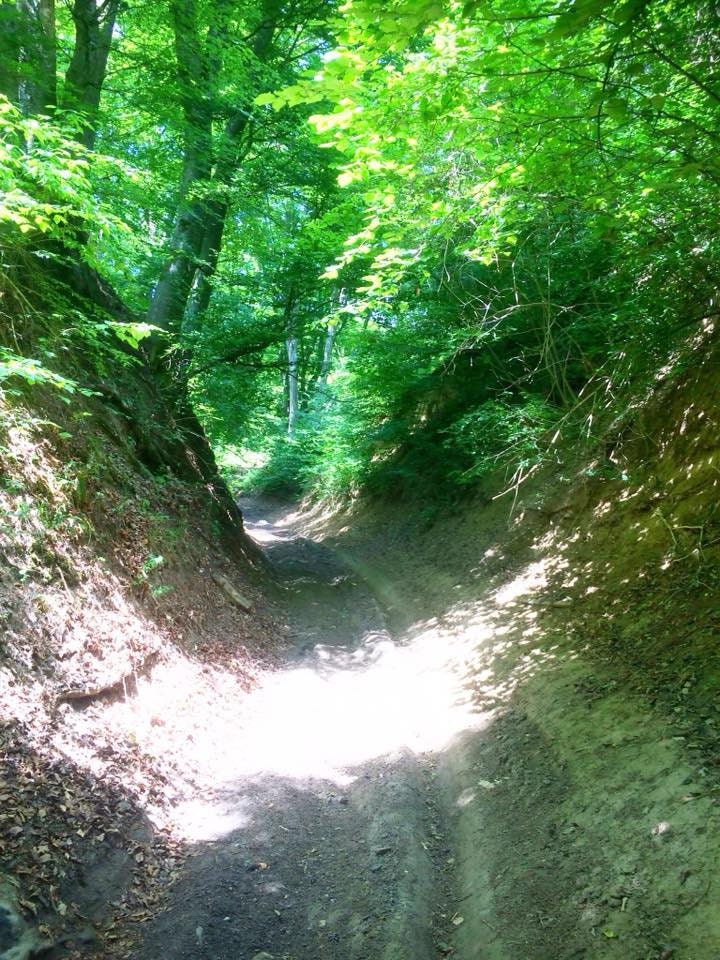 Noramally my June visit is all Elderflower harvest (last years blog link), but this year due to climate change and an early harvest it was completly finished by the time I got there.  So we got to do some new things.  It turned out to be a much different experience to what I was expecting.  Still amazing as ever though.  
I feel so lucky that I am able have these experiences and be involved with the food business as well.  Plus I get to spend time with my parents and experience these things together.
If you would like to read more about the food business 'Pivnita bunicii' you can visit the website or search for it on social media.  The products are sold worldwide from the UK Etsy shop which I also run and and there are various events throughout the UK and in Romania. Visit the events page on the facebook page for upcoming events.
As always you can see how these inspirations will transfer into embroidery pieces on my Twitter,  Facebook,  Instagram , Etsy shop.  I have some beautiful cards, lampshades, jewellery and coasters all inspired by the meadows and wildlife.  
This coaster and card design was most definitely inspired by one of my first visits to the area. Click 
If you have enjoyed reading this please do leave a comment. I'd love to hear your thoughts.
Thanks xx 
Want some great discounts and news from me ?  Sign up to my newsletter here  https://mailchi.mp/0ef3fe1d10a8/sign-up-page