100 Sawdust Hearts Exhibition 2018 #100SawdustHearts
 2018 marks the centenary of the final end of WW1. 
Exhibition info and background www.untangledthreads.co.uk/100-sawdust-hearts   
In 2017 I was made aware of this exhibition by my Mum and I thought it would be a great way of challenging myself whilst taking part in an important project as the bigger picture. 
 First off I wanted to use various media in order to create something that would evoke emotions. 
The first step for me was to try and imagine what feelings might be felt by soldiers when away from loved ones and fighting the war. 
This is the quick brain storm I created on Instagram https://www.instagram.com/p/BaEKZHlAG8I/?hl=en&taken-by=julietturnbull 
Keywords were Fear, Anxiety, Loss, Love, Anticipation and Adrenaline. There are so many emotions that soldiers must go through.   
Through the process of deciding what I would make out of my designated heart, I came up with a number of different design options: war animals, simple decorated heart, text or just using colour and texture to evoke emotions.
As a textile artist I knew it was a project that would excite and challenge my creativity.  I finally decided that I would make something that would show off my love of wildflowers, wildlife and colour to give the viewers mixed emotions. It would be beautiful and thought provoking (I hope)!   
When I received my heart from Helen at the Untangled Threads gallery and workshop, I was set on what I was going to make out of it and so went to work!   
My passions are nature, fabric and colour and I wanted to incorporate these in the exhibition piece. I decided to deconstruct the heart and incorporate its elements in the textile art. 
Firstly I made the fabric into petals and painted them.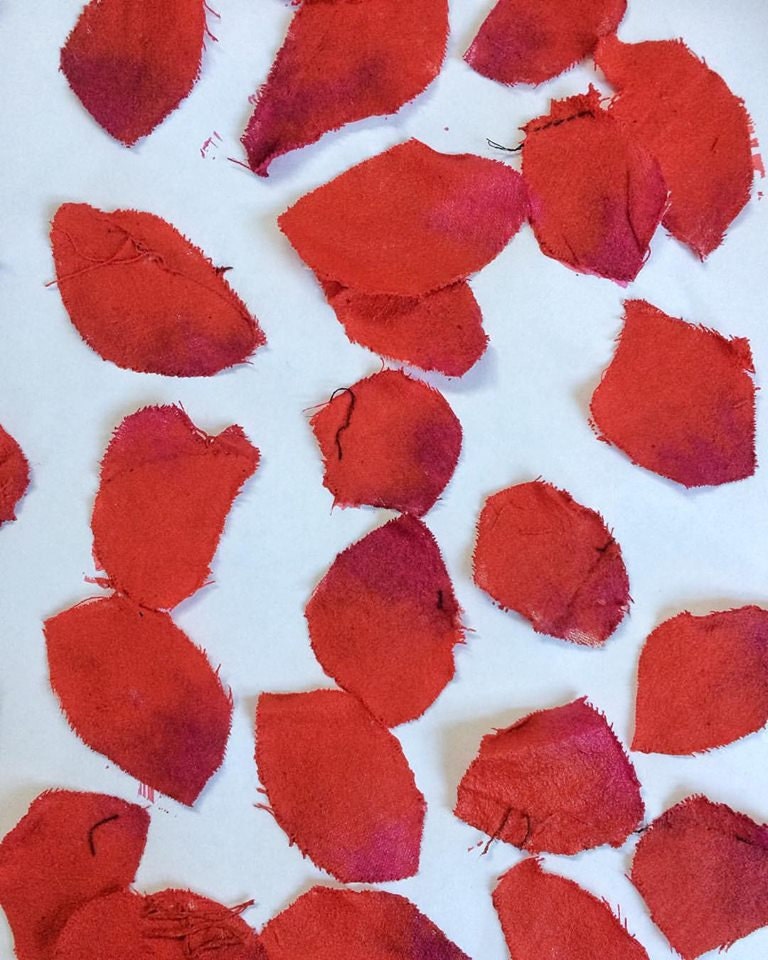 Using my trademark free motion machine embroidery technique I created a deep and beautiful background of wild grasses and flowers in to which I incorporated the sawdust from the heart into the background. These were to be the base of my feature flowers and the petals I had made.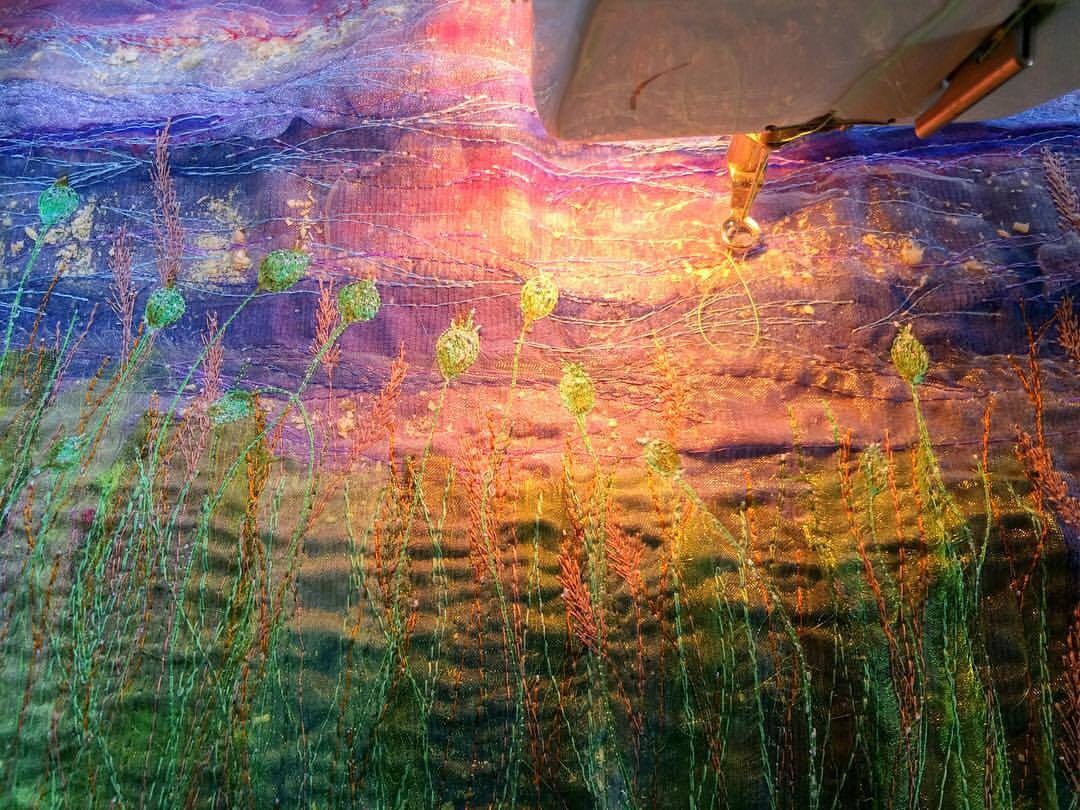 The sawdust hearts hold such history and love from their maker and I didn't want to loose this. I wanted to keep every stitch and show it off. You can see this in the finished piece.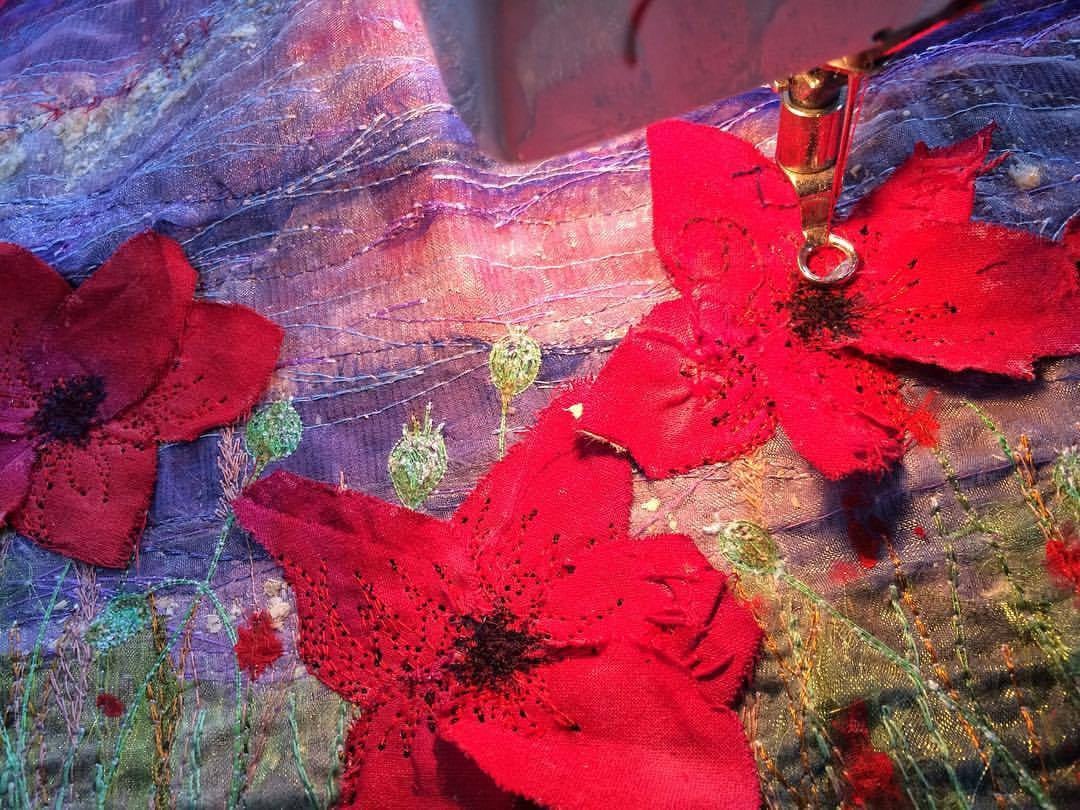 As with all my art I make it all using upcycled fabrics wherever possible. I even make the frames that I stretch the finished piece onto. Whilst making the exhibition piece I myself went through a lot of emotions. I did a lot of research and really wanted to put my own heart and soul into it. If you follow me on social media then you may have joined me on my journey. 
I hope by writing and describing my thoughts and creative process that my final exhibition piece will be clearer and that maybe it will be not just a picture, but a story, a journey and expression of emotions.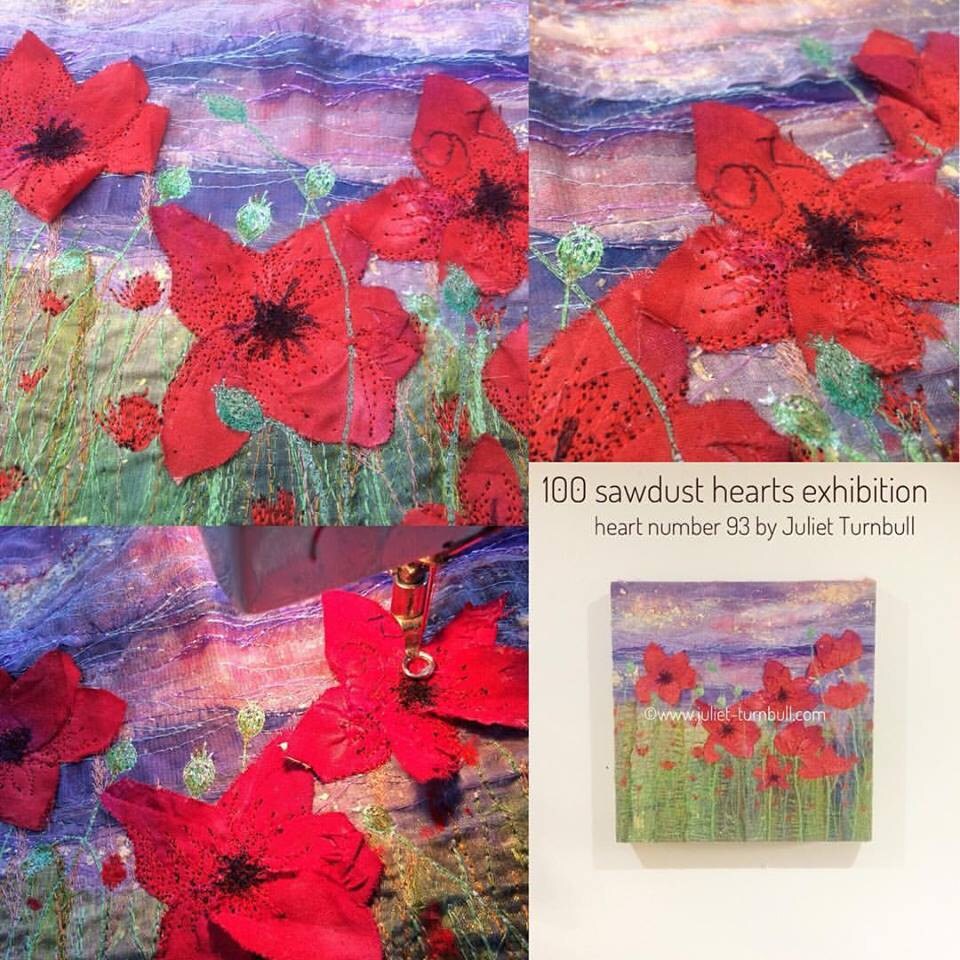 The 100 sawdust hearts exhibition is showing at Untangled threads gallery, 5 Belle Vue Parade, Scarborough, North Yorkshire, YO11 1SU from 1st till 25th February 2018. Thursday – Sunday 11am to 4pm 
This piece is available to buy online now in my Etsy shop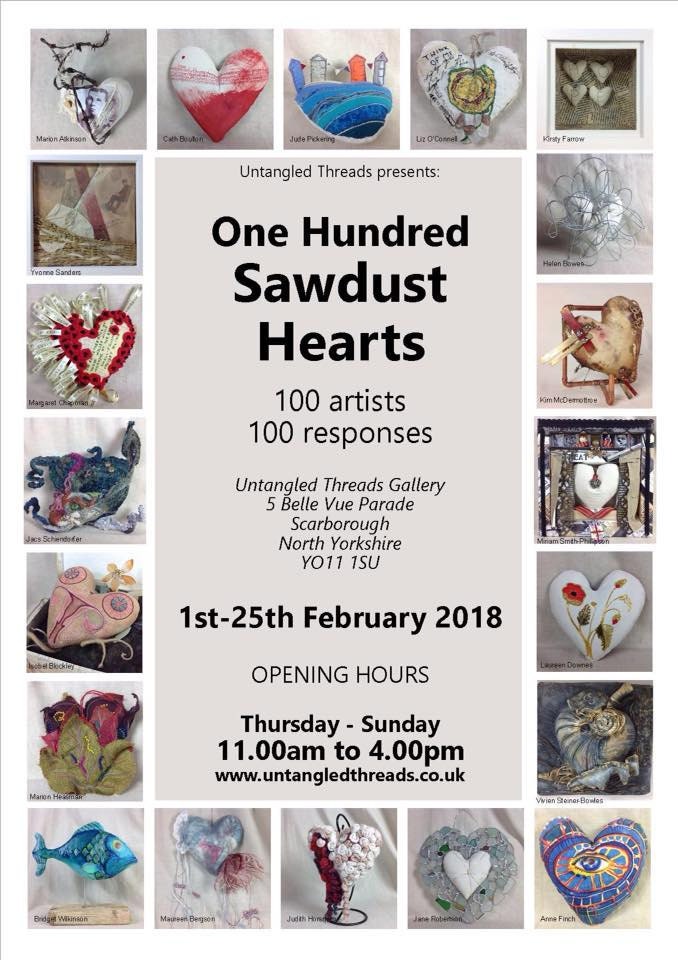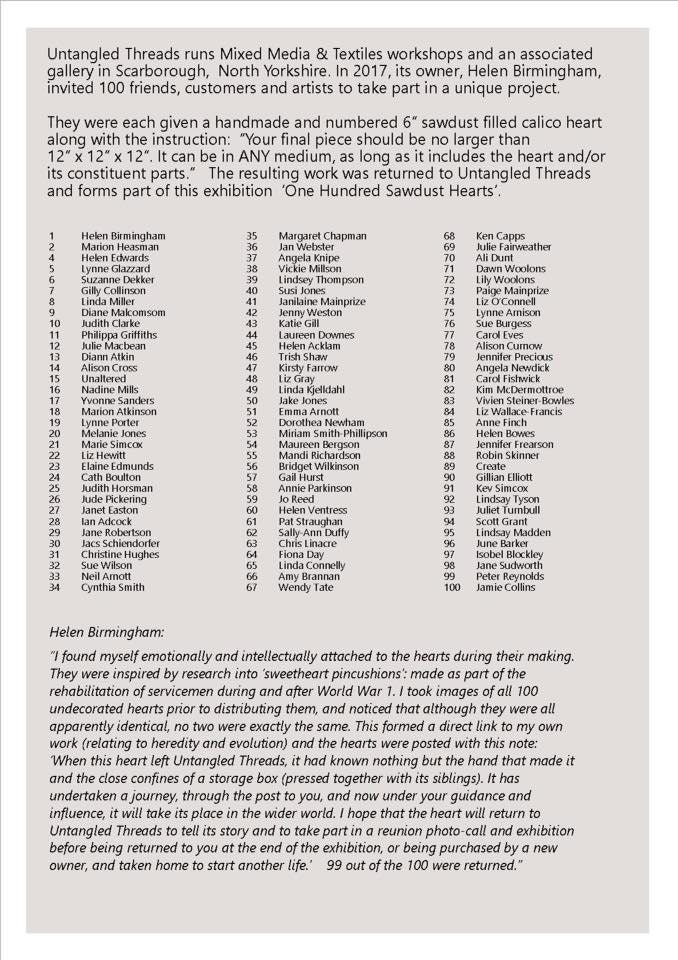 Get involved https://www.theknittingandstitchingshow.com/spring/things-to-do/ww1-hearts/